Keymakr is a distinguished data labeling enterprise, committed to providing stellar annotation services and unparalleled customer care. Dive into this post to unravel all the comprehensive insights about them.
Background Story
Keymakr was founded in 2015 as a response to the need for high-quality and affordable training data for computer vision-based AI. The company was created by a team of experts who had previously worked with data annotation and recognized the potential for improving the process. As the team grew, they began to develop their own annotation tools and data collection technology, which eventually became the most advanced on the market. Today, Keymakr is a family of over 1,000 in-house team members dedicated to creating the best AI possible.
Target Customers
Keymakr's target customers are businesses and organizations that require high-quality training data for their AI models. Keymakr's services are particularly useful for companies that lack the resources or expertise to annotate their own data or for those that require large volumes of data to train their models. This includes companies in industries such as:
Automotive
Security
Aerial
Robotics
Waste management
Document annotation
Medical
Retail
Fashion
Sport
Agriculture
Livestock
What is LXT? Evaluating Its Uses, Advantages, Competitors and More
Funding, Capital Raised, Estimated Revenue
Keymakr has not disclosed information about their funding or capital raised. However, based on Kona Equity data, their estimated annual revenue is $4,265,000. Keymakr's revenue per employee is $193,864, and its revenue growth rate from the first known quarter to the current is 44.8%.
Products and Services
Keymakr offers a range of data annotation services to help businesses and organizations train their AI models. Their services include:
Image annotation
Video annotation
3D point cloud annotation
Data validation
Semantic segmentation
Data collection
Document annotation
Annotation tool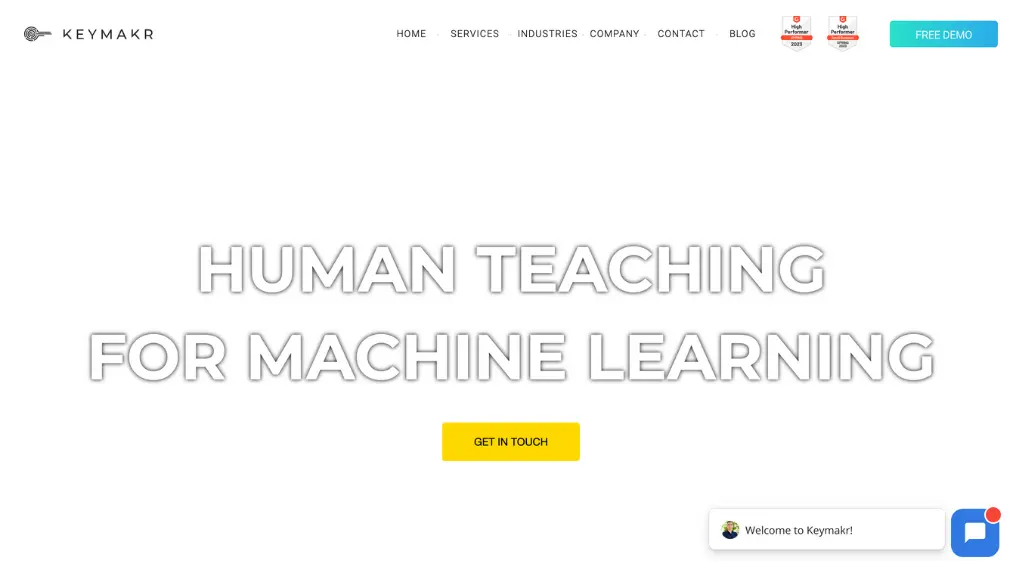 Competitors
Keymakr has several competitors in the data annotation industry. Some of their main competitors include:
Pros and Cons of Keymakr
Pros
Effective Annotation Strategy: Keymakr employs a unique approach to annotations. They allow clients to review a sample of the work before they begin large-scale projects, thus saving both time and costs.
Responsive Communication: They are prompt in responding to emails and are flexible in making project corrections as required.
Transparency: Clients can oversee the progress of their projects, watching the number of items that have been annotated and verified.
Reliability: Keymakr is known to stick to deadlines and avoids over-promising and under-delivering.
Reputation for Quality: Keymakr places emphasis on quality and excellence in its services.
Diverse Services: Apart from image and video annotation, they also offer data validation, document annotation, data creation, and data collection.
Advanced Proprietary Annotation Tools: They boast advanced in-house annotation tools that complement their skilled team.
Strong Values & Ethics: The company places emphasis on being open, honest, ethical, and genuine. They value punctuality and take accountability for their work.
Highly Rated: Based on the reviews, Keymakr has a high satisfaction rate among its users.
Cons
Platform Interface: The user interface of their platform can be a bit confusing. Projects from the past and present are located in the same place, which can make organization tricky.
Folder Labeling System: The folders are numbered, which can be confusing for users. A different labeling system might be more intuitive.
Potential for UI Improvements: Some users have noted that the platform's UI could be more user-friendly and intuitive for reviewing annotations.
Potential Cost: While not explicitly mentioned, there's an indication that their services might be on the pricier side, but many users find the quality of service justifies the cost.