Exploring 'LXT', a sophisticated solution that's gaining traction in the tech ecosystem. This analysis provides an intricate overview of its architecture, operational merits, potential limitations, and primary user segments.
Background Story
LXT is an AI training data company that was founded in 2010 by Mohammad Omar and Yassin Omar. The company is headquartered in Toronto, Canada, and has a presence in the United States, UK, Egypt, Turkey, and Australia. LXT has an international network of contributors that helps the company collect and annotate data across multiple modalities with speed, scale, and agility. The founders of LXT have a computer science and engineering background and have worked with several organizations in the past, including IBM, Microsoft, and the University of Toronto.
Target Customers
LXT serves global organizations that require high-quality AI training data to power their intelligent technology. LXT's services are designed to meet the needs of both small and large organizations, and the company has worked with several featured customers, including Microsoft, IBM, and Deloitte. The company's customers come from various industries, including:
Healthcare
Finance
Retail
Automotive
Funding, Capital Raised, Estimated Revenue
LXT has raised over $2 million in funding to date, with the latest round of funding coming in 2019. The company's estimated revenue is not publicly available, but LXT has reported steady growth since its inception. LXT's funding has come from several sources, including angel investors, venture capitalists, and government grants.
What is cloudfactory? A Look into its Features, Pros and Cons and Alternatives
Products and Services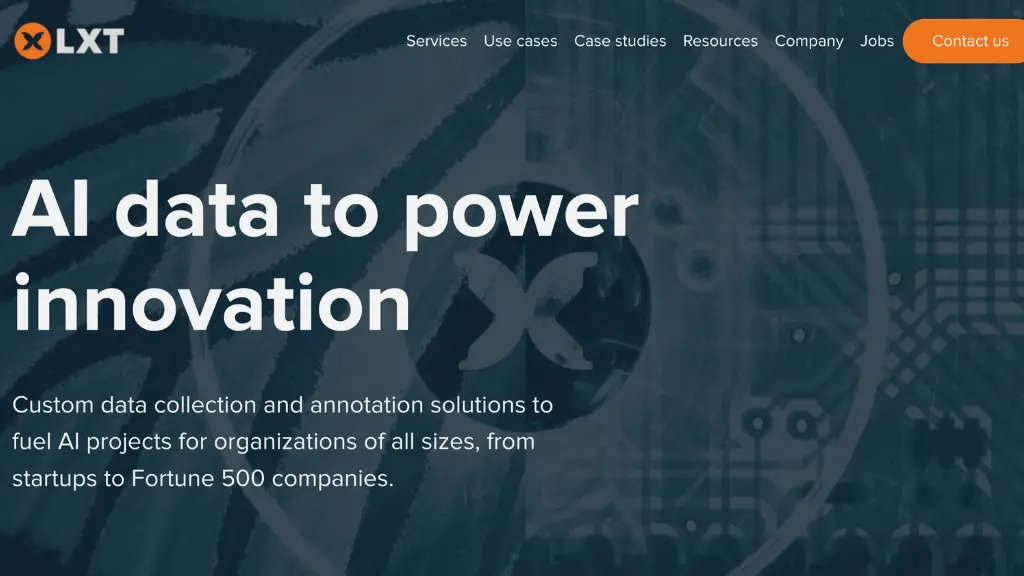 LXT offers a range of products and services that are designed to help organizations train their AI models with high-quality data. The company's services include:
Audio annotation
Data annotation
Data collection
Image annotation
Search relevance
Text annotation
Transcription
Competitors
LXT operates in a highly competitive market, with several companies offering similar services. Some of LXT's competitors include:
Pros and Cons of LXT
Pros
Expertise in AI training data

The international network of contributors

High-quality data annotation services

Competitive Pricing

Services available in over 400 languages Expertise in several key areas, including AR/VR, computer vision, and speech & NLP
Cons
Limited public information, including estimated revenue

.

Services may not be suitable for highly specialized data annotation needs.