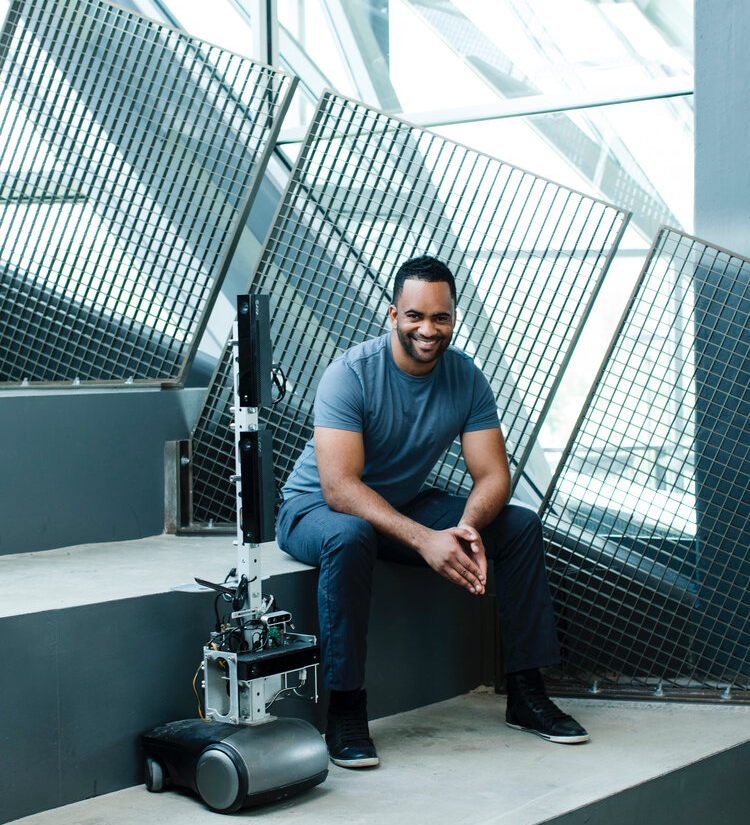 Hello! My name is Jonas, I am an entrepreneur focused in the areas of AI and robotics. My passion is in building a better world using technology!
I currently serve as Founder and CEO of Rav.ai – the world's first automated content generation platform for video – and also Tetel.ai– focused on machine perception.
Previously I co-founded COSY, Inc a spinout of my research with Professor Kostas Daniilidis. I have had advisory or contribution roles at Northrop Grumman, Emergent Views, Brightday.IO, and Azavea. My primary interests are in computer perception, machine learning, and mobile robotics. Previously I worked as a Research Scientist at Upenn's GRASP Laboratory with Professor Vijay Kumar, and before that, I worked on autonomous vehicles at Carnegie Mellon's General Motors Lab.
I hold degrees in Electrical and Computer Engineering from Carnegie Mellon University and Robotics from the University of Pennsylvania.
PUBLICATIONS AND PATENTS (First and Anchor Author):
Publications:
Bernd Pfrommer, Nitin Sanket, Kostas Daniilidis, Jonas Cleveland, PennCOSYVIO: A challenging Visual Inertial Odometry benchmark. ICRA 2017: 3847-3854
Jonas Cleveland, Dinesh Thakur, Philip M. Dames, Cody J. Phillips, Terry Kientz, Kostas Daniilidis, John Bergstrom, Vijay Kumar, Automated System for Semantic Object Labeling With Soft-Object Recognition and Dynamic Programming Segmentation. IEEE Trans. Automation Science and Engineering 14(2): 820-833 (2017)
J. Cleveland, D. Thakur, P. Dames, C. Phillips, T. Kientz, K. Daniilidis, J. Bergstrom, and V. Kumar, "An Automated System for Semantic Object Labeling with Soft Object Recognition and Dynamic Programming Segmentation," in 2015 IEEE International Conference on Automation Science and Engineering, 2015. – "Best Application Finalist"
Patents:
Methods, systems, and computer readable media for visual odometry using rigid structures identified by antipodal transform Patent number: 9280832
Methods, systems, and computer readable media for visual odometry using rigid structures identified by antipodal transform Patent number: 9761008
Automatic mapping of store layout using soft object recognition Patent number: 10991036
Automatic mapping of store layout using soft object recognition Patent: 10733661
Autonomous vehicle for mapping store layout Patent: 10318907
I've had the privilege to keynote my work on some of the largest stages. I am always very excited to share my passion. If you're interested in reaching me for an engagement, feel free to contact